WEBSITE CREATION AND MANAGEMENT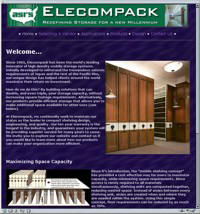 "Website Design on A dime"
We have over seven years of experience creating and maintaining websites for businesses and individuals. Whether you want a small, "online catalog" or a full media rich experience for your organization, we can provide the highest service at the lowest cost.
We believe a website should be a constantly changing environment. There's nothing worse than a static, "dead" website to drive customers to your competitors. Visitors to your site want easy access to information, a simple, easy-to-navigate system that allows them to see what they need without a lot of distracting bells and whistles. Of course, if you want bells and whistles, we can do that too, including:
Unlimited images

Full text

Streaming audio

Streaming video

Downloadable graphics

Adobe Acrobat *.pdf brochures

Guestbooks

Chat rooms
Bulletin boards
We invite you to visit any of the following sites we have created to see what is possible:
We're sure you'll find that we will be able to provide your website with a balanced approach to information and design elements. Click here to learn more about how simple and inexpensive having your own website can be.